Premium Goo Goo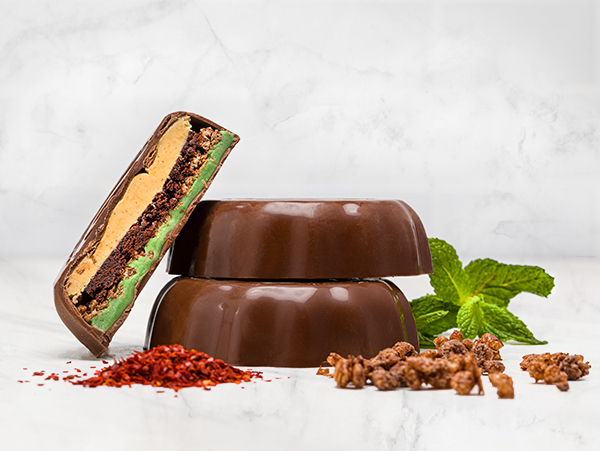 Cool Heat Premium Goo Goo
$9.00
Summer Chef Series 2020
If you ask Chef Aqui Hines about her all-time favorite cookie, it's undoubtedly a Thin Mint! During Girl Scout selling season, she'll buy up at least 20 boxes to store in the freezer and enjoy all year long. As the owner of 400 Degrees Hot Chicken, she has a way of taking her favorites and mixing heat into the equation. The Cool Heat Premium Goo Goo is just that—cayenne white chocolate ganache, chocolate cookie,Rice Krispies, and mint nougat in milk chocolate. It soothes you with the mint then ends with a kick of cayenne, because according to Hines (the queen of heat), if it's not hot, it ain't right!
HEAT WARNING: It's a hot one!
P.S. - Our Premium Goo Goos are made daily and contain no additives or preservatives, which means they have a shorter shelf life than our other candies. To maximize your taste experience, we suggest eating within two weeks of purchase. Also, since our chocolate kitchen focuses on small batch creations, it may take a little more time before we ship your Premium order to ensure you're getting the freshest product.
Shipping costs will vary through the year (it's chocolate!), please see our shipping policy for details.